Sometimes, just the thought of the money you're going to spend on a trip is enough to make you consider not going. And if you are driving, it's even more frustrating, considering how tiring the whole journey might be. And especially if you have to move out of town for work, you have no option. But what if you could save on your work-related travels? Yes, it is possible to use the mileage on your car to get some money back in the form of tax refunds. In fact in 2016-2017, of all taxable value of all benefits in kind, car benefits took up 60%.
If this sounds like something you're interested in, then you will need the best team on your side. RIFT Refunds, for example, can help you calculate how much you can make on your vehicle, anytime you use it for work travels. The attached infographic is their analysis of the Grand Tour, including the mileage and what it means in terms of tax refunds. And this gives you an insight of what is in it for you. The fun thing is that you don't necessarily have to go on such an extensive tour to benefit. And no matter your job, you can get back some cash in your pocket.
Most of the time, buying or even leasing a car seems like a liability rather than an investment. For the most part, this is a valid concern, considering all the expenses you'll make on the vehicle. So it is nice to know that there is a way to at least reap some financial reward from the transaction, aside from the convenience of getting from one place to another.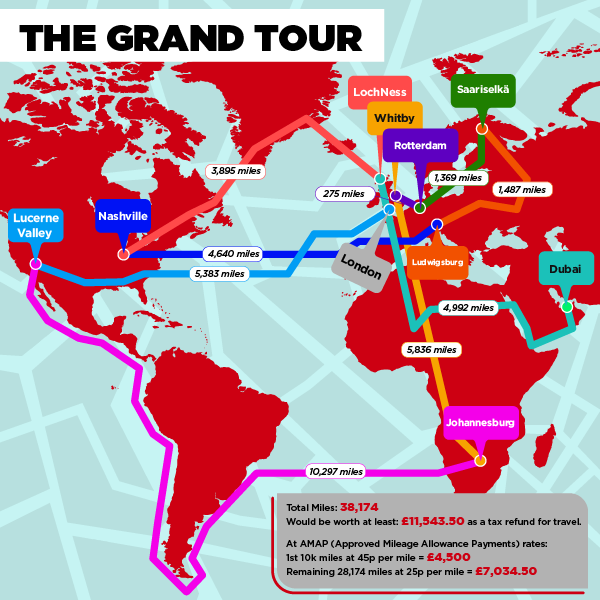 Infographic Design By RIFT Refunds